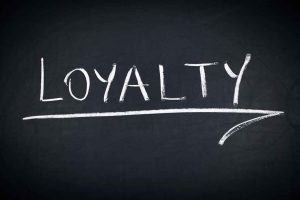 The Australian Loyalty Association, the lead loyalty industry body in Australia, has announced the launch of a Customer Engagement & Loyalty Course. The 2 day course, the first of which will be held at Swinbourne University on the 27th & 28th November, will cover all aspects of loyalty including strategy, design, marketing, operations and technology.
While the Australian loyalty industry is relatively sophisticated, the opportunities for professionals in the industry to gain extensive experience and education can be challenging. This threatens to hold the industry back. Identifying the gap, the Australian Loyalty Association has pledged to deliver a critical program to provide industry participants with the opportunity to access insights and expertise to support their career journey.
The course will provide the processes and tools needed to create, develop and manage a world-class loyalty and customer engagement program. This course is designed for new entrants to the industry as well as more experienced managers seeking to improve their skill levels. By the end of the course, participants will be able to apply their new insights in their career and business to build a more engaging loyalty program and confidently grow customer retention and advocacy.
The course will be led by industry professionals Sarah Richardson and Philip Shelper. At the completion of the course, participants will be awarded with a certificate in Customer Engagement & Loyalty accredited by the Australian Loyalty Association.
The Australian Loyalty Association is the industries' main association. Key industry partners and consultants have contributed to the course content, providing expert insights and exposure to the industry.
To find our more or to book a spot, click here
Philip Shelper is a loyalty management consultant based in Sydney, Australia who obsesses about everything to do with loyalty and rewards. His company Loyalty & Reward Co are a leading loyalty consulting firm.
Phil is the author of Blockchain Loyalty: Disrupting loyalty and reinventing marketing using cryptocurrencies. Buy the book.
www.blockchainloyalty.io is a global resource centre for everything blockchain loyalty.
Let's connect!
LinkedIn: https://au.linkedin.com/in/philipshelper
Twitter: @phil_shelper