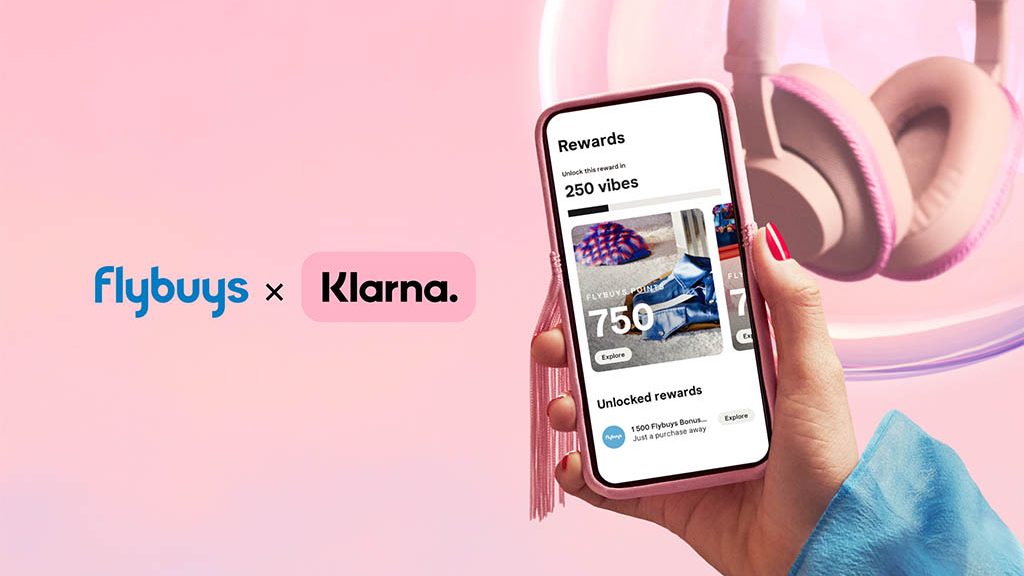 This is a partnership between two of my favourite companies. On the one hand we have Flybuys, Australia's oldest loyalty program with 8 million active members. On the other we have the world's fastest growing and super smoooth Swedish-based buy now pay later fintech, Klarna.
Under this partnership, from May, vibe points (the Klarna loyalty program currency) will be awarded to all members who shop through Klarna with $1 spend = 1 vibe.
Flybuys customers can then choose to convert vibes directly into Flybuys points where 1 vibe = 3 Flybuys points.
Points will be awarded when members make repayments to encourage responsible spending.
Here's a close look at the partnership and the benefits it delivers to all parties, especially consumers!
Benefits to Flybuys
Association with the cutting-edge Klarna brand
Access to Klarna's younger customer demographic
Flybuys members can now earn Flybuys points when shopping literally anywhere with Klarna (meaning more revenue earned from selling more Flybuys points). Plus, 1500 bonus Flybuys points are awarded to Flybuys members who join Klarna, an extra kicker for Flybuys.
Benefits to Klarna
Access to Flybuys 8 Million active members, accelerating Klarna's growth in Australia
Differentiation from other buy now pay later competitors not offering this extra layer of value
Alignment with Klarna's strong brand values of responsible spending
Establishing habits from consumers around engaging with Klarna to make regular, everyday purchases
Benefits to consumers
Flybuys members get a welcome bonus of 1500 Flybuys points when they make their first purchase through Klarna
The program is very generous from Klarna who are returning 1.5% of all spend back to consumers in Flybuys points (3x points worth 0.5cents for every $1 spend)
Customers can triple dip here. Consider the scenario: a Flybuys member joins Klarna (earns 1500 bonus points) and spends $50 with Cotton On through Klarna (earns 50 vibes AND 50 Cotton On Perks points)
Can earn points from shopping virtually anywhere, getting rewarded for purchases they would have made anyway
Flexibility and choice over which currency (Flybuys points or Klarna vibes) they'd like to be rewarded with
Only rewarded for repayments so debt doesn't get out of control
Loyalty & Reward Co are very proud to have played a role in bringing this mutually beneficial and meaningful partnership to life. It's great for the loyalty industry, fintech industry and consumers as a whole.
Australia is leading the world in buy now pay later adoption, and is now showing the world how loyalty x buy now pay later partnerships are done.
This announcement has received lots of support and coverage including from The Sydney Morning Herald and The Financial Review.
Bring on the official launch in May.
Stacey is a loyalty specialist with extensive experience in loyalty, digital marketing, eCommerce, social media and customer service.
Her role as the Loyalty Director of Loyalty & Reward Co involves developing and driving loyalty and marketing initiatives for clients, including loyalty program strategic design, loyalty psychology application, member lifecycle management approaches, ongoing promotional campaign management, digital marketing and social media strategy, market research and investor relations.
Stacey co-created the book Loyalty Programs: The Complete Guide, the most comprehensive book on loyalty program theory and practice available. She also presents a number of modules as part of the Loyalty Programs Masterclass run by Loyalty & Reward Co in conjunction with ADMA.
Stacey runs the Loyalty & Reward Co business website www.rewardco.com.au and regularly contributes her own blog and news articles. Visit us at www.rewardco.com.au.
For interest, Stacey's personal favourite loyalty program is currently Mecca Beauty Loop.