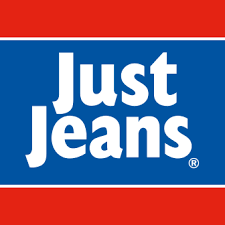 Shopping for jeans is something all of us need to do periodically.
For myself, a pair of jeans lasts a good couple of years. I tend to have two pairs and rotate them. When they go out at the knees, I know it's time to swap them out for a new pair.
Jeans shopping
That two-year event happened recently. I had jeans shopping on my list, and when I swung past Just Jeans at the local mall on a Sunday arvo, I decided it was an opportune time to tick that task off my list.
I bought a pair of Levi's (tan, slim fit) and CK's (dark charcoal, slim fit). When checking out, the sales assistant invited me to join their loyalty program 'Just Shop'. I said 'yes'. (I'm a loyalty consultant. Joining loyalty programs is my thing).
The Just Shop promotional brochure proclaims that 'members get rewarded fast!'. (Research observation: they don't).
Just Shop perks
It costs $5 to join the program. Benefits of the program include:
One point per $1 spent
$10 voucher for every $200 spend. Vouchers can be redeemed on purchases of $15 or more
5% off online purchases
$10 birthday voucher
Hear it first about special offers and new arrivals
The program also includes status tiers, with Silver, Gold and Platinum levels. Members start at Silver, but can level-up to Gold by earning 400 status points in 12 months to receive an additional 5 points for every dollar spent. Platinum can be attained by earning 1,000 status points, providing the benefit of 10 bonus points for every dollar spent.
Just Shop is the loyalty equivalent of flared jeans; out of date, unappealing, badly designed and a style which should never be resurrected.
The join process
The join process requires new members to fil in details on a paper form. Details include name, gender, email, date of birth, street address, daytime phone number and mobile. When filling in the form, the sales assistant instructed me to only fill in my name, email and date of birth as the other information was not required. So update the form, guys!
Or get rid of the form. It appeared unnecessary anyway, as the sales assistant entered the details directly into the system while I waited. It was also unclear what the fate of the form (containing my valuable personally identifiable information on it) was. Did he file it? Discard it? Sell it on the dark web?
Strangely, once a membership has been created, members are required to visit the website to complete their account set-up, despite no instructions to this effect being provided in the store sign-up process. This includes entering email, name, password, country and gender online. That's right, the same details already provided on the store form.
Creating the online account did not appear to link anything to the store-created account. Within the online account, there is no mention of points or status points or anything. It is just extraordinarily confusing.
Radio silence
Since joining, I have receive nothing from Just Jeans; no emails, no SMS, no indication at all that they recognise my membership exists. I'm confused as to why. Did the sales assistant enter my email address incorrectly? If so, when they tried to send me an email and it rejected, did they Maybe they just don't have an onboarding process?
The program design itself is ordinary and uninspiring. The $5 join fee doesn't appear to play any meaningful role, other than to make it more difficult for sales staff to convince customers to join.
The value equation is not attractive. $10 for every $200 spend equals a 5% return, which isn't that great for fashion, when everything is on sale all the time anyway. This is especially true when it is considered that the member needs to spend at least $15 to use the voucher.
The tier system would likely appeal to a very small segment of their base. I assume most consumers are like me; once you're stacked up on jeans, you just don't need to buy more jeans. $1,000 is a lot to spend on jeans in a year, especially through a single retail store. Once, done, do you really need more bonus points to unlock more vouchers to get more jeans?
How can the program be improved?
Our verdict; Just Shop is like an old pair of jeans with the bum worn out.
What can Just Jeans do to improve Just Shop? Let me share my loyalty consulting perspective.
All in all, the program feels very transactional. The design would benefit from weaving in some emotional elements to make high-value members feel as if the company truly recognises and appreciates them for their loyalty.
Just Jeans should review average customer spend (and segment spend) and ascertain whether the value equation is right. How many members are earning a $10 voucher and using it? Is it sufficient to drive repeat purchase? It might also be a useful feature if members could share their vouchers with family and friends to drive incremental customers growth.
A referral program would be useful to turn members into promoters. It would also provide the option for engaged members to generate extra value from the program.
The linkage between the store sign-up process and the online sign-up process needs to be addressed. It should be easy for members to access an online account to check their points balance.
The plastic card is probably unnecessary. Members can identify using a mobile phone number, hence the card plays no meaningful role other than to clutter up a member's wallet.
Make it edgy
Fashion is an edgy, trendy industry, and there's a ton of edgy, trendy innovation happening in loyalty all the time. The really big opportunity for Just Jeans is to make the program fit the brand by developing a loyalty program approach which delivers an experience which makes members love the program just as much as their favourite pair of jeans.
Philip Shelper, CEO of Loyalty & Reward Co, has many experience within the loyalty industry, including roles at Qantas Frequent Flyer and Vodafone. Loyalty & Reward have consulted to over 50 major brands in the past seven years.
Phil is a member of several hundred loyalty programs, and a researcher of loyalty psychology and loyalty history, all of which he uses to understand the essential dynamics of what makes a successful loyalty program.
Phil is the author of 'Loyalty Programs: The Complete Guide', the most comprehensive book on loyalty program available.
Let's connect!
LinkedIn: https://au.linkedin.com/in/philipshelper
Twitter: @phil_shelper