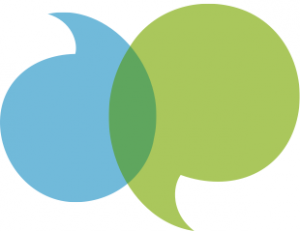 While the Australian loyalty industry is highly sophisticated and thriving, trying to access a loyalty education in Australia has always been challenging.
Designing, implement and operating a loyalty or member engagement program requires expertise across business objectives mapping, design frameworks, best-practice principles, consumer psychology, global trends, loyalty technology, payments, segmentation, lifecycle management, data capture and usage, monetisation strategies, commercial modelling, security and fraud risks, and legal and privacy requirements.
The Australian Loyalty Association has long had an ambition to develop a course which addresses the education gap in the local industry. In 2019, a course was designed by Sarah Richardson (Founder and Chairperson) and Philip Shelper (Advisory Board) and launched at Swinburne University in Melbourne.
In May 2020, the course will be offered in Sydney for the first time.
The 2 day course, covers all aspects of loyalty including strategy, design, marketing, operations and technology. The course will provide the processes and tools needed to create, develop and manage a world-class loyalty and customer engagement program. Expert guest speakers will also present.
This course is designed for new entrants to the industry as well as more experienced managers seeking to improve their skill levels. By the end of the course, participants will be able to apply their new insights in their career and business to build a more engaging loyalty program and confidently grow customer retention and advocacy.
The course is limited to 25 participants, and can be applied for here.
___
The course is comprised of 8 modules, which includes:
Loyalty 101
The history of loyalty programs. The benefits and challenges of a loyalty program for consumers, program operators and partners. The essential principles contained within a quality loyalty program. Definitions (discussion and debate)
Loyalty program design frameworks
Exploration of a large range of member engagement program design frameworks supported by program examples from around the world.
Trends & Technology
Key trends which are emerging in the global loyalty industry in an increasingly competitive environment. A comprehensive overview of the latest loyalty technology in Australia and around the world
Loyalty psychology and segmentation
How consumer psychology is incorporated within loyalty programs to drive deeper member engagement. Segmentation approaches used within loyalty programs.
Security and Fraud & Legal and Privacy
Key security and fraud risks associated with loyalty programs. Critical legal and privacy protection considerations when operating a loyalty program.
Commercial modelling
The monetisation of loyalty programs including selling points to third party partners, earning affiliate marketing revenue and selling scheme-branded products. Basic commercial models for a points program and a member benefits program
Data capture and usage, and analytics
How consumer data is being directly and indirectly collected by loyalty schemes, how data is being used and shared, and the member data value chain.
Lifecycle management
Data-driven member management approaches to maintain and optimise engagement across onboarding, growth, advocacy, retention and winback stages of the member's lifecycle.
___
The course will be held in Sydney on Wednesday 20th & Thursday 21st May 2020.
For more information, contact:
Philip Shelper: philip.shelper@rewardco.com.au 0414 210 601
Sarah Richardson: sarahrichardson@globalloyalty.com.au 0438 923 300
Philip Shelper is a loyalty management consultant based in Sydney, who obsesses about everything to do with loyalty and member engagement. His company, Loyalty & Reward Co are Australia's leading loyalty consulting agency.
Phil and his team regularly write highly-opinionated articles about loyalty, which they post on www.rewardco.com.au
Phil is an Advisory Board member of the Australian Loyalty Association. In conjunction with Sarah Richardson (Founder and Chair of the Australian Loyalty Association), he teaches their Customer Engagement & Loyalty course, Australia's leading course on loyalty strategy.
Let's connect!
LinkedIn: https://au.linkedin.com/in/philipshelper
Twitter: @phil_shelper