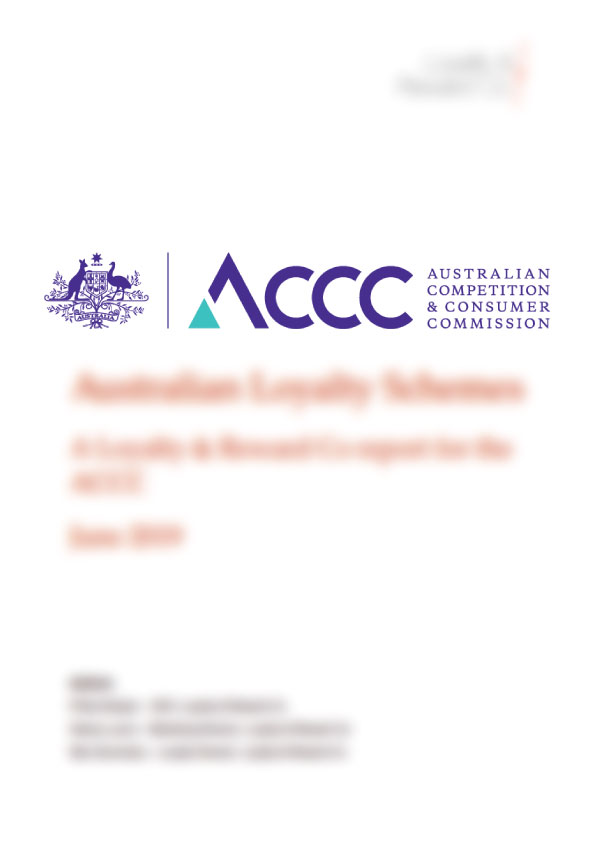 Australian Loyalty Schemes
A Loyalty & Reward Co report for the ACCC
The most comprehensive report ever written on the Australian loyalty industry, written by Loyalty & Reward Co for the ACCC.
The report covers the history of loyalty schemes, loyalty scheme design, loyalty scheme monetisation, data collection and usage, emerging business and data practices and more.
Download the full report here for free.